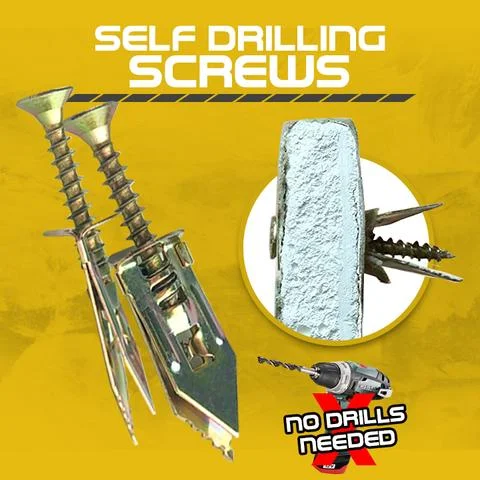 Self Drilling Anchors Screws feature
a split design in the ribbed anchors
that expands on two opposing sides while
tightening the screw, increasing
holding power.
Can easily insert it into the wall
and with a screwdriver. Won't break,
hangs up to 10 kg.
EXPANDING HOLD:
Self Drilling Anchors Screws would expand when
you screw the screw in, increasing its
holding power. Serrated on both sides to
make the metal anchors easy to install.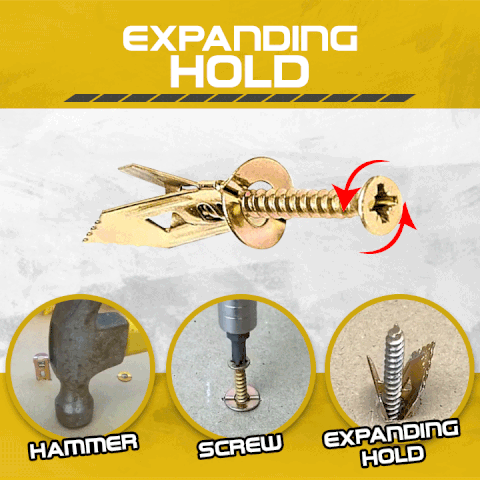 HIGH-QUALITY SCREW:
Self Drilling Anchors Screws are
Made of carbon steel and zinc-plated
processed, our drywall anchors
are durable to use.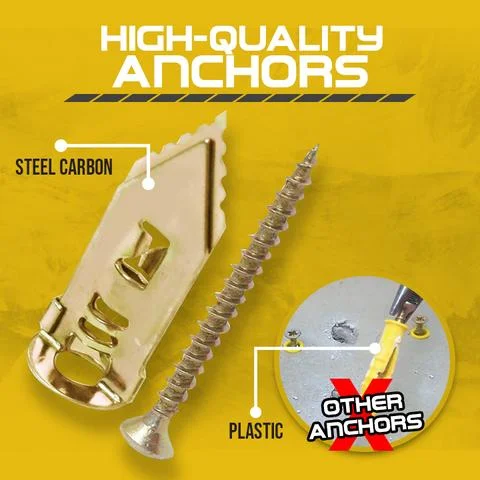 EASY TO USE:
What's more, they can be easily removed
for reuse and no big hole left
in the wall. No hole or drilling
is required.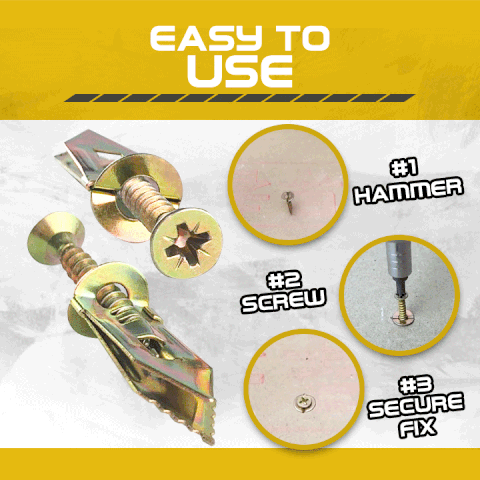 WIDE COMPATIBILITY:
Self Drilling Anchors Screws are best to
use on 1/4 inch, 3/8 inch, 1/2 inch, or 5/8 inch
gypsum wallboard, Plasterboard, wallboard,
sheetrock, and gypsum panel.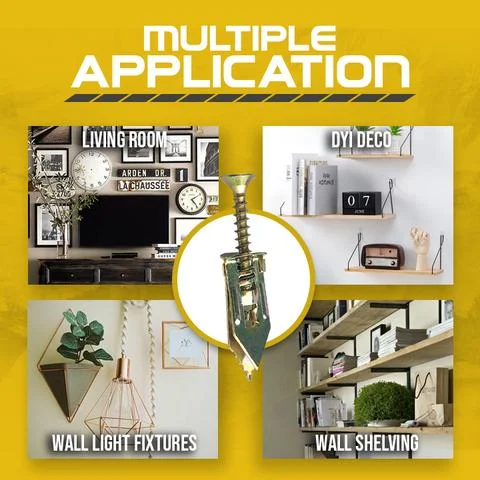 Material: Carbon Steel, Zinc plated
Type: 12X30, 12X40
QTY: 10PCS, 20PCS, 30PCS, 50PCS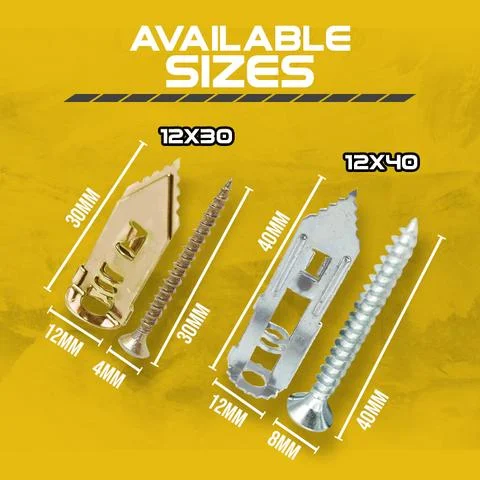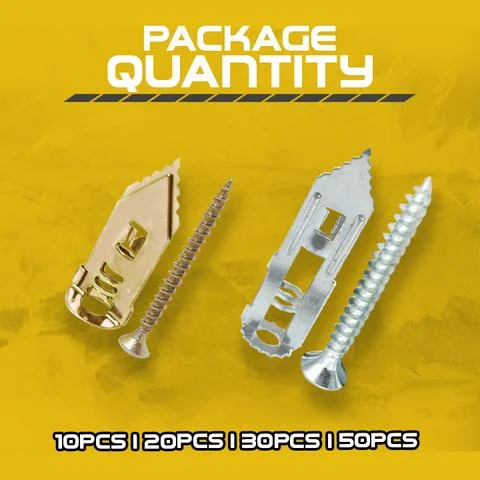 10x Self Drilling Anchors Screws, or
20x Self Drilling Anchors Screws, or
30x Self Drilling Anchors Screws, or
50x Self Drilling Anchors Screws